The Administrator Recommendation / BBICN - China / July 2013
See Three Pio ...
1/6th scale customized by Zuno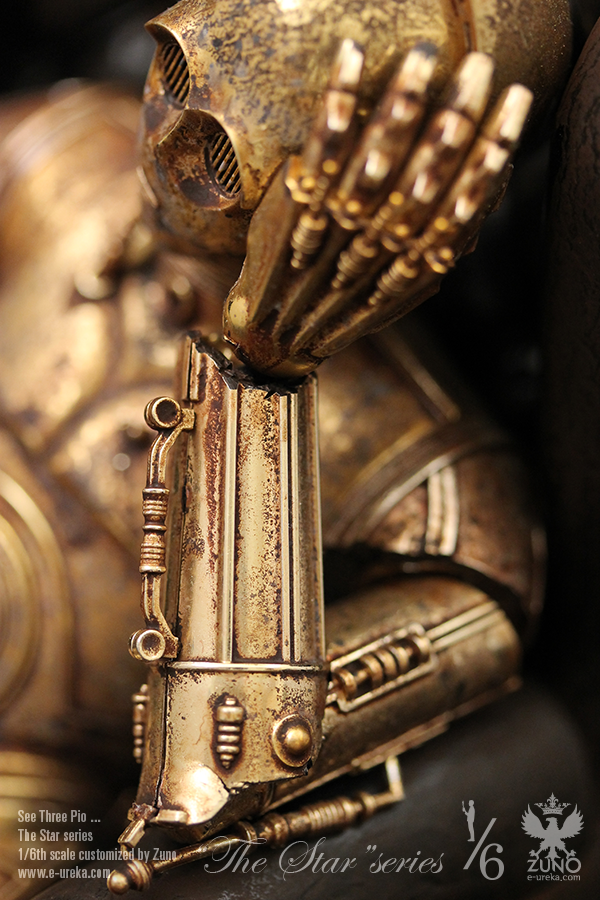 See Three Pio ...
1/6th customized by Zuno...
---
Hi all,
This is my new customized figure "See Three Pio" from the movie "Star Wars".
Of course, it is not a scene at the movie.
I imagined the c-3po was not a protocol droid but a human like android with emotions.
Hope you enjoy my work.
Thanks,
Zuno... ^L^
Scale: 1/6

July 23, 2013

---
Reviews:
http://www.onesixthwarriors.com/forum/sixth-scale-action-figure-news-reviews-discussion/705152-see-three-pio-l.html (OSW: US)
http://sideshowcollectors.com/forums/showthread.php?t=131357 (SideShow Freaks: US)
http://bbs.bbicn.com/forum.php?mod=viewthread&tid=209063&extra=page%3D1 (BBICN: China)
---

about | what's new | works | collections | link | contact ||| SHOP