Dan & Dave: Mirror & Smoke // v.3 (Autographed by Dan & Dave)
Playing Cards
Original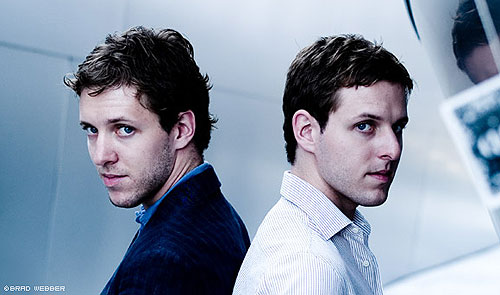 Dan & Dave: Mirror & Smoke // v.3 (Autographed by Dan & Dave)
Playing Cards
Smoke & Mirrors // v.3
A brand of cards illustrated by renowned artist Si Scott in association with Dan & Dave.
Engineered with the highest quality stock and finish available and manufactured with the US Playing Card Companies latest printing technology.
Interest in the decks has been unrivaled since word first emerged of their existence. The First Editions & Second Editions sold out almost immediately after their release.
All of the artwork was illustrated by hand in pen and ink. Smoke decks are white; Mirrors are black. Both decks feature a custom designed Box,
Ace of Spades, Joker and simplified renderings of the Jacks, Queens, and Kings. The Mirror Deck comes with an inverted Ace of Spades.
elegant • refined • modern
From the intricacy of the design to the feel, finish, and quality, Smoke & Mirrors is a case study in attention to detail. The feel and finish is flawless - printed on premium Aristocrat quality stock. The result is an artistic expression of royalty: a true luxury deck.
The luxury edition were sold out shortly after their release. The price of these decks are rising everyday and what makes them more rare?
This 2 decks of cards have been signed by Dan & Dave personally. The plastic cellophane have been removed as to sign on the box itself.
Smoke deck is signed with black marker while Mirror deck is signed with silver marker. These decks are great for collectors and fans of the Buck Bros.
May 17, 2010