DAN & DAVE // Smoke & Mirrors v.4 // Green
Playing Cards
Original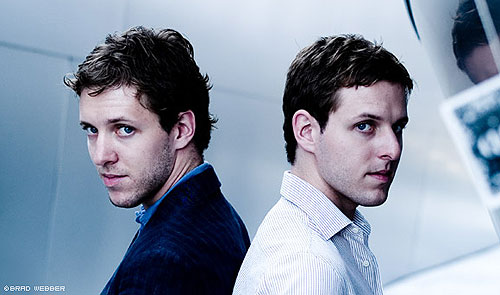 DAN & DAVE // Smoke & Mirrors v.4 // Green
Playing Cards
SMOKE & MIRRORS V4 PLAYING CARDS MADE BY BICYCLE.
The fourth edition SMOKE & MIRRORS feature an elegant, simplified back design and unique (never before been done) metallic ink. Dressed to impress with a dark green shimmer - no longer just black and white. Two become one.
Illustrated by renowned artist Si Scott, the new design is modern, refined, and streamlined. The feel and finish was applauded by industry professionals like David Blaine, Derek Delgaudio, and Chris Kenner. Durable and smooth, they handle perfectly right out of the box.
Smoke & Mirrors v.4 // Green edition from Dan and Dave on Vimeo.
May 20, 2010